Travel to the Cook Islands via Tahiti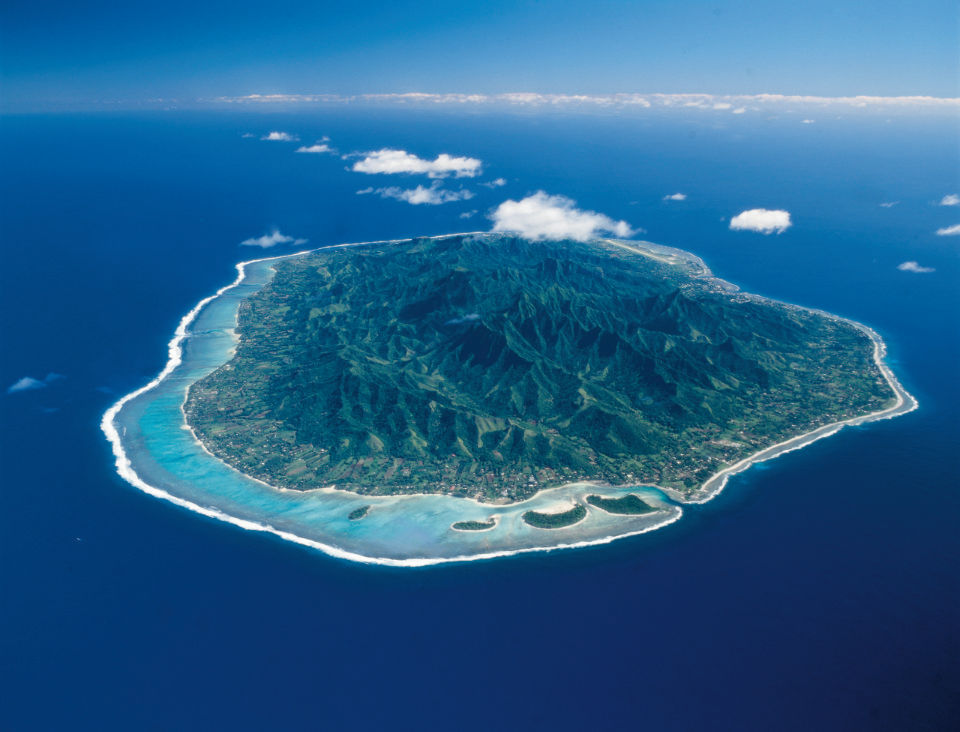 Visiting the Cook Islands just got a little easier. Air Rarotonga now has scheduled services between Rarotonga and Tahiti to provide another access point for North Americans and Europeans wanting to visit the Cook Islands. Visitors will be able to travel to the Cook Islands via a stopover in Tahiti as an alternative to an Auckland connection.
Air Rarotonga is the carrier between Rarotonga and Tahiti.
Aircraft: Saab 340B Plus
Flight time: 2 hours 40 minutes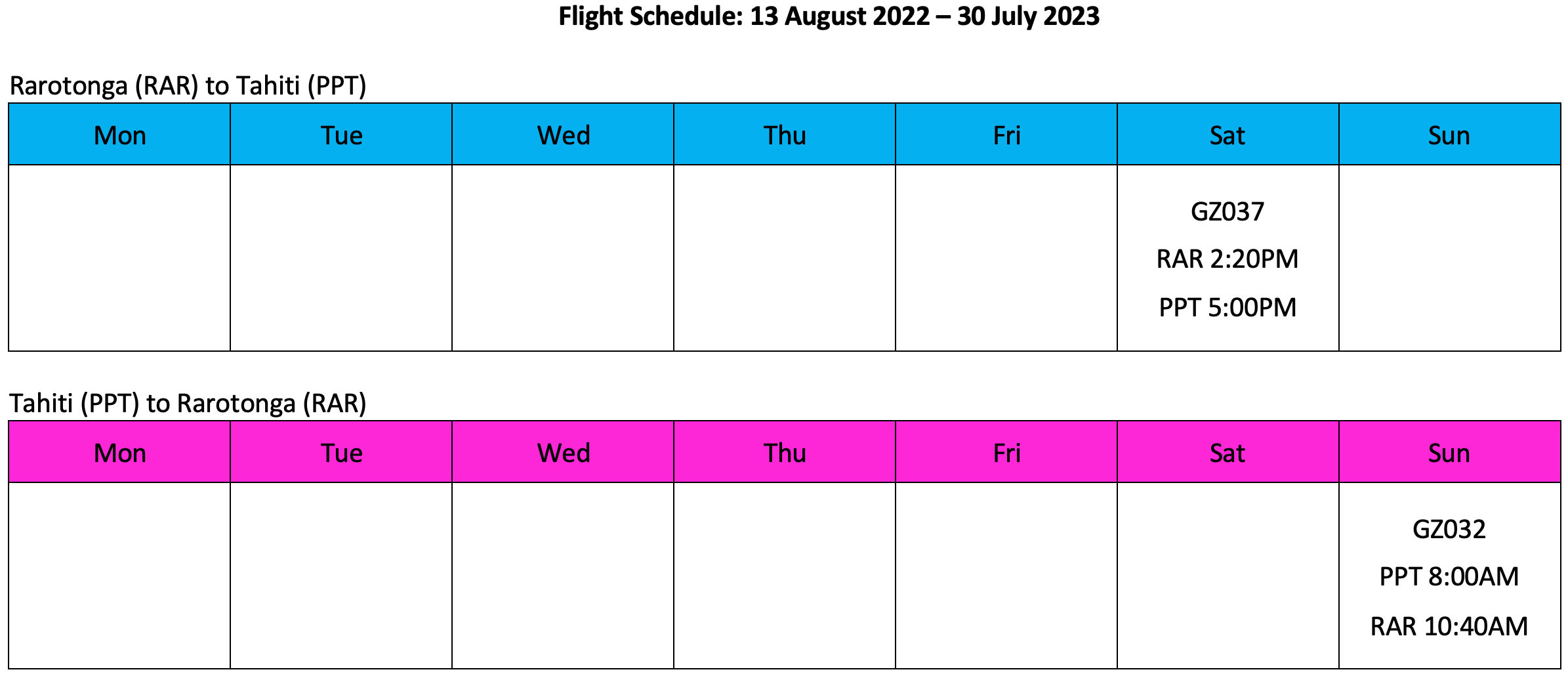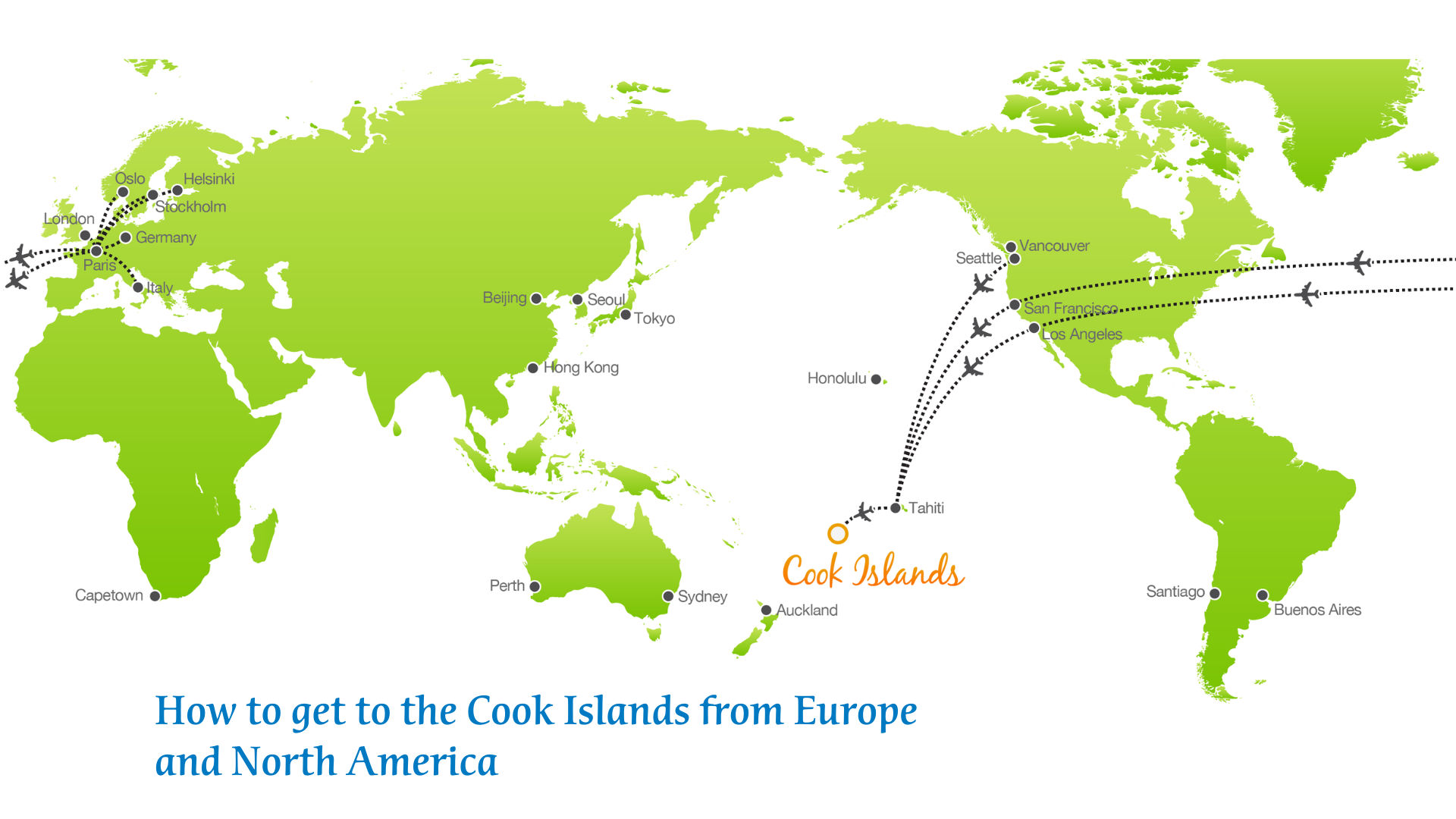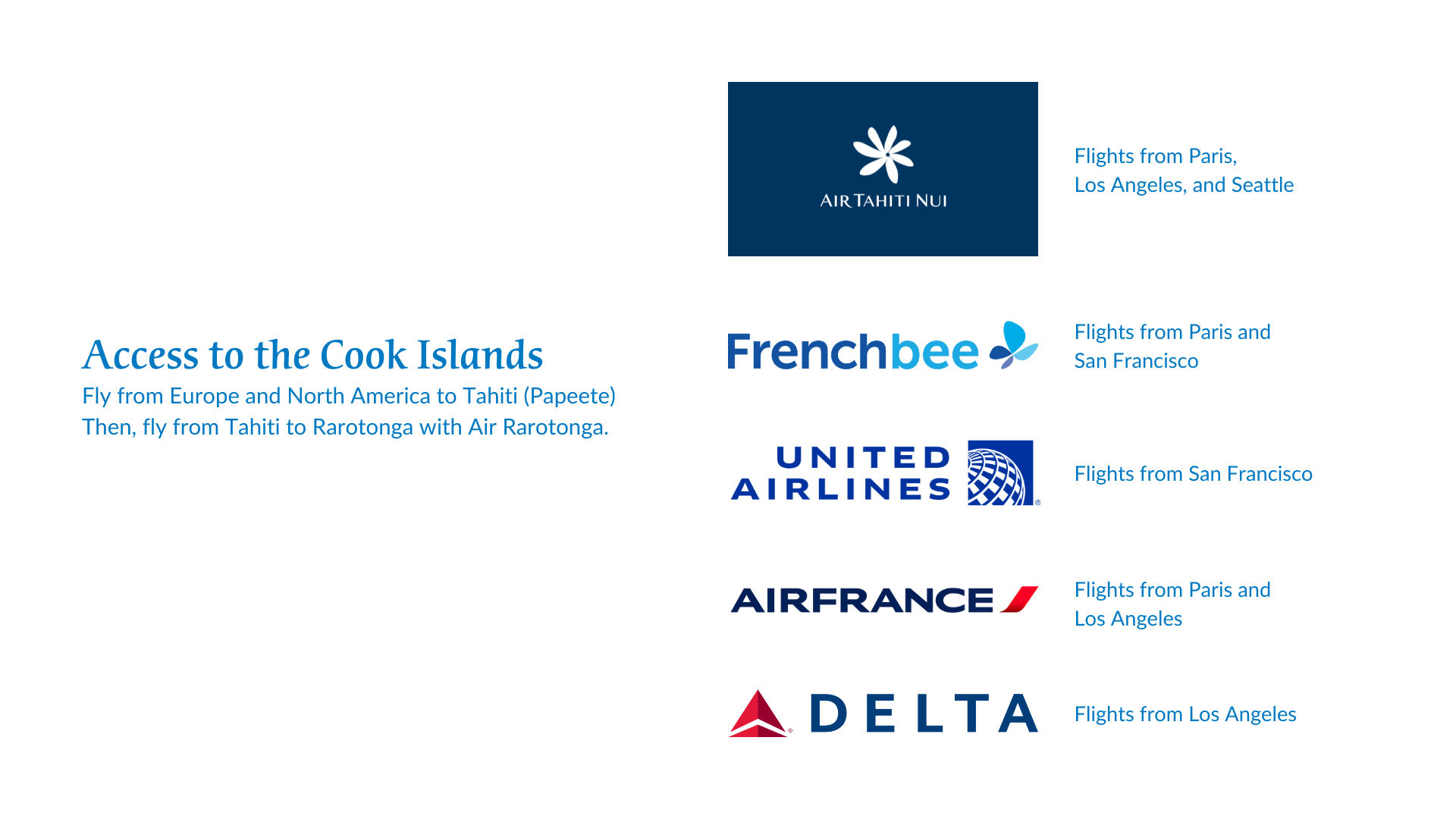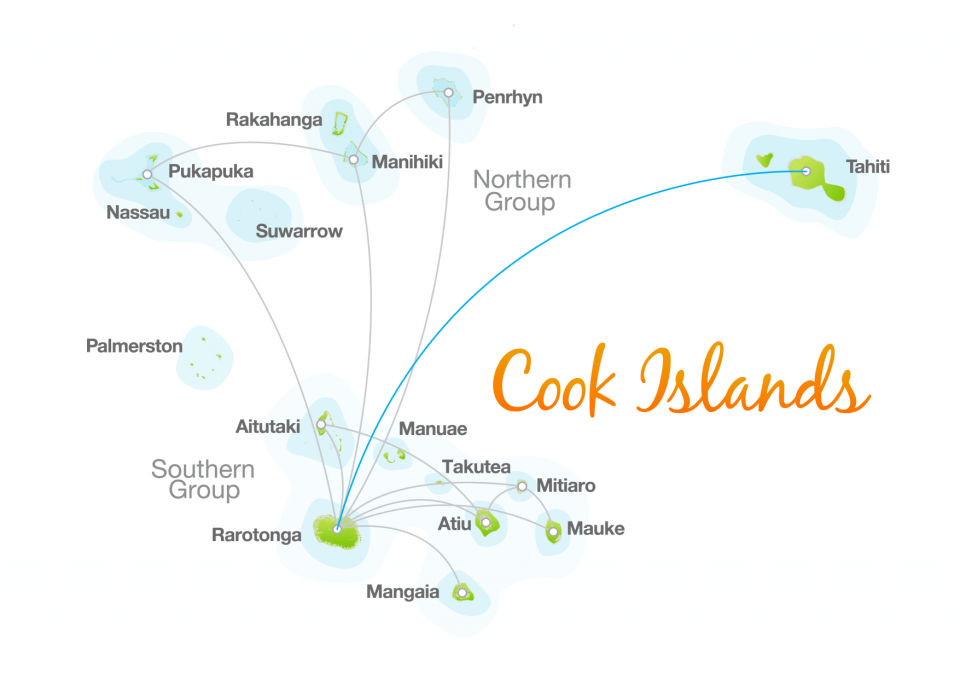 Air Rarotonga Route Map
Another way into the Cook Islands