Rarotonga Scenic Flight
30 minute scenic flight around and over Rarotonga, its lush mountainous interior and blue lagoons. Great for film and photography!
Rarotonga, the capital of our friendly little corner of the Pacific, is a very small island at only 32 kms around the outer perimeter. It takes approximately 40 minutes to drive around the island by car or motor scooter, which means all services and amenities on the island are just 20 minutes from wherever you are.
There are only 16,000 of us living in the Cook Islands. 12,000 live on Rarotonga with the rest living in our pa enua – our outer islands. We are Polynesian, naturally friendly and openly welcome visitors to our shores like we have been doing for the past millennium or two. Everyone speaks English as well as the native Polynesian language.
Rarotonga's International Airport is the transport hub of the Cook Islands.
Getting Around
A bus service operates every half-hour in alternating directions around the island and late night buses also operate for those dining at one of the many restaurants. Service on Sundays is limited.
Inexpensive rental bicycles, motor bikes and cars are available in town, Avarua or in one of the outlets around the island.
Resorts, Hotels and Holiday Homes
A great range of quality Hotels, Resorts, self-catering Motels and Holiday Homes are scattered right around the Island. From 5 star to Holiday Home to Backpackers, there's something to suit every taste in accommodation, from romance to families to wedding groups.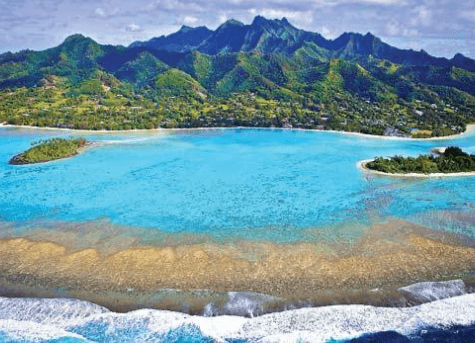 Banks & Shopping
Being the capital, Rarotonga has all that you would expect. There are two international banks on the island, both offering international banking services and ATMs everywhere. The local currency is NZ Dollar but there are also some Cook Islands coins and notes available. There is a great variety of outlets with locally made arts and crafts, supermarkets with international brands and our speciality, locally grown black pearls. Te Punanga Nui Market is a 'must see' on Saturday mornings.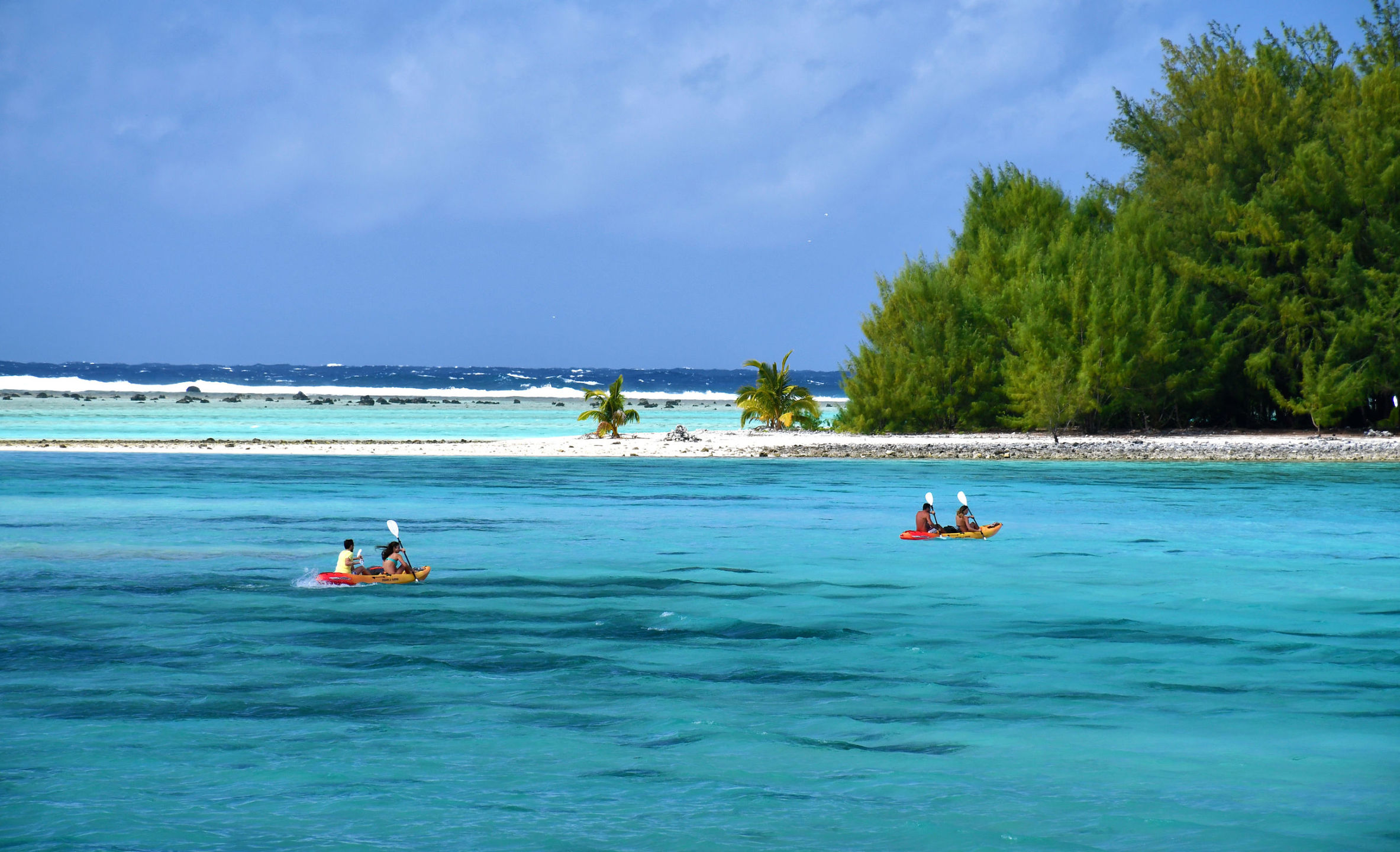 Activities
A holiday in the Cook Islands can be varied from cross island walks, a genuine cultural village conservation area tours, 4-wheel drive safari tours, reef walks, reef fishing, windsurfing, kayaking, pony treks, scenic flights, scuba diving and a host of other soft adventure eco-friendly tours. Then again there are plenty of opportunities to finish off the latest best-seller novel.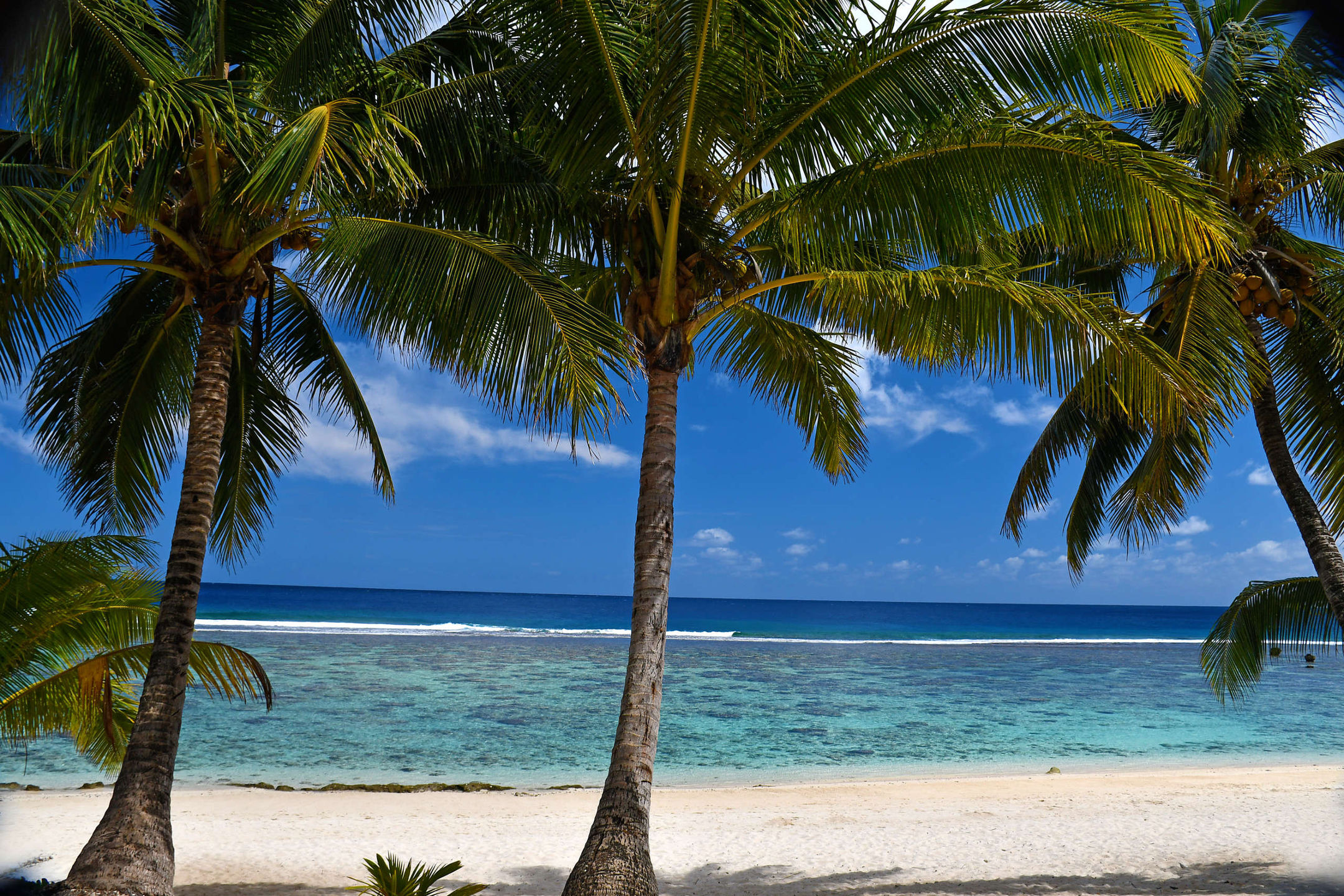 Weddings
The Cook Islands is a great place to get married. Let our professional wedding planners put together a wedding ceremony that will fulfil your dream wedding day without breaking the bank. Just plan on being here at least three clear working days to finalise arrangements. All Cook Islands weddings are legally binding.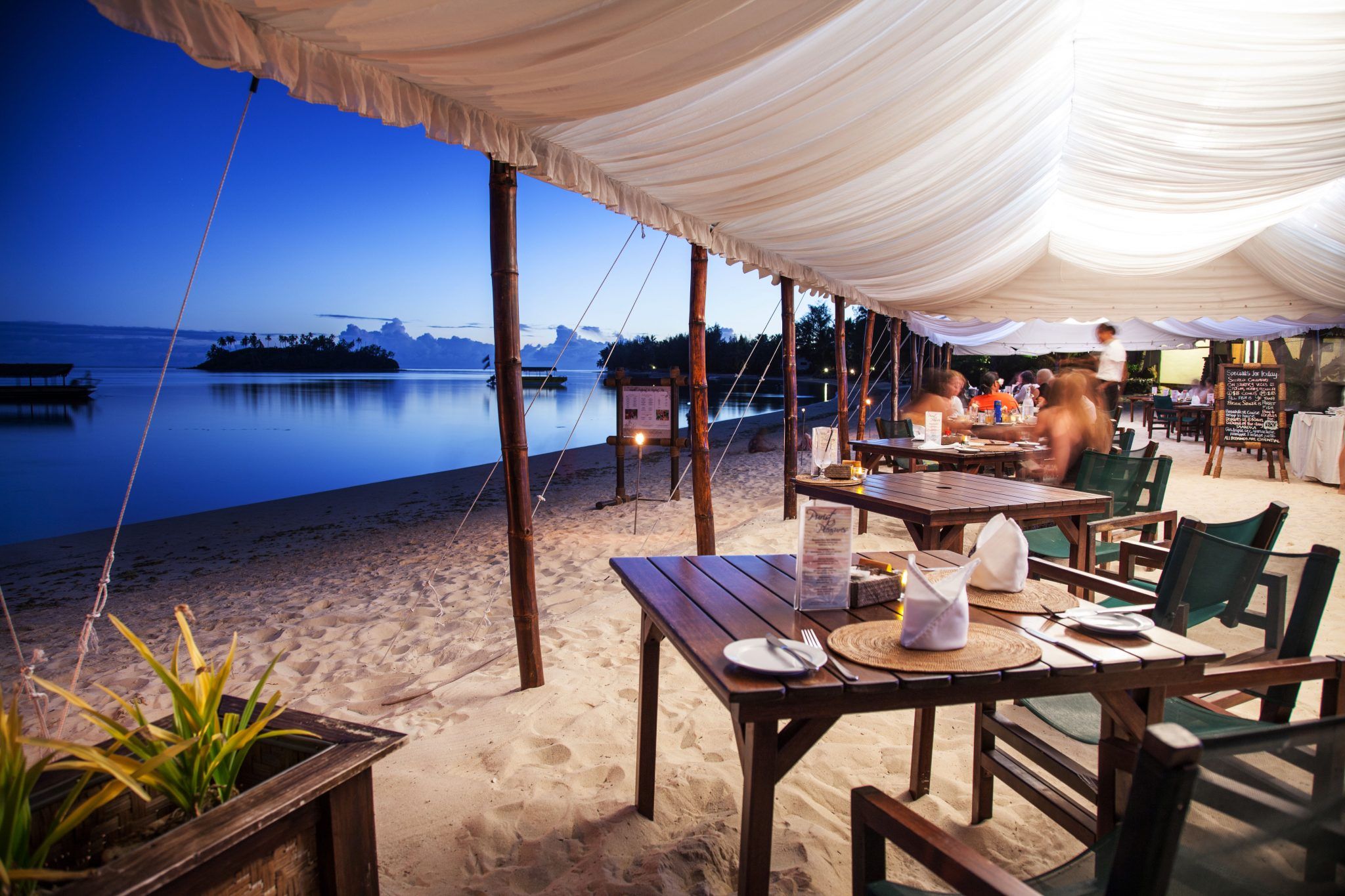 Restaurants
There are more than 60 different restaurants and cafes around the island ensuring a variety of interesting dining for all visitors be they staying in self catering accommodation, or hotels/resorts. During the day you can stop off at a road side stall for great coffee or tropical fruit.