Most westerly of the Cook Islands is Pukapuka atoll and its tiny neighbouring island, Nassau. At 165º east, the pair of isolated islands are closer to Samoa to the south-west and Tokelau to the north-west than they are to Rarotonga, which lies 1,300 kilometres away.
Pukapuka was discovered by seafarers from the west about 700 years ago, and as a consequence its culture is much more closely related to that of Samoa and the Tokelau's than the language and customs of eastern Polynesia.
For many years Pukapuka was known as Danger Island, and still appears under this title in some atlases. It was so-named by an Englishman, Commodore Byron, in 1765. Neither Byron nor Pukapuka's first known European visitor, the Spaniard Alvaro de Mendana, who approached the atoll in 1596, were not able to land because of the heavy seas on the surrounding reef.
Pukapuka's isolation and hazard to shipping meant that it was the last of the Cook Islands to be Christianised, in 1857, thirty-six years after Paheiha and Williams first brought the gospel to Aitutaki.
Robert Dean Frisbie
It was in 1924 that Robert Dean Frisbie, born in Ohio in 1896, came to Pukapuka to run a small trading store for A.B.Donald. After leaving the United States Frisbie lived in Moorea, Tahiti and Rarotonga, but he yearned for total isolation, which he hoped would fully liberate his artistic spirit and so help him write a classic novel of the South Seas.
Frisbie saw himself as a successor to Herman Melville and Robert Louis Stevenson, writers he greatly admired. And so, much has been written about this fascinating island and its culture.
It is possible to visit Pukapuka on one of our Northern Atolls Expedition tours.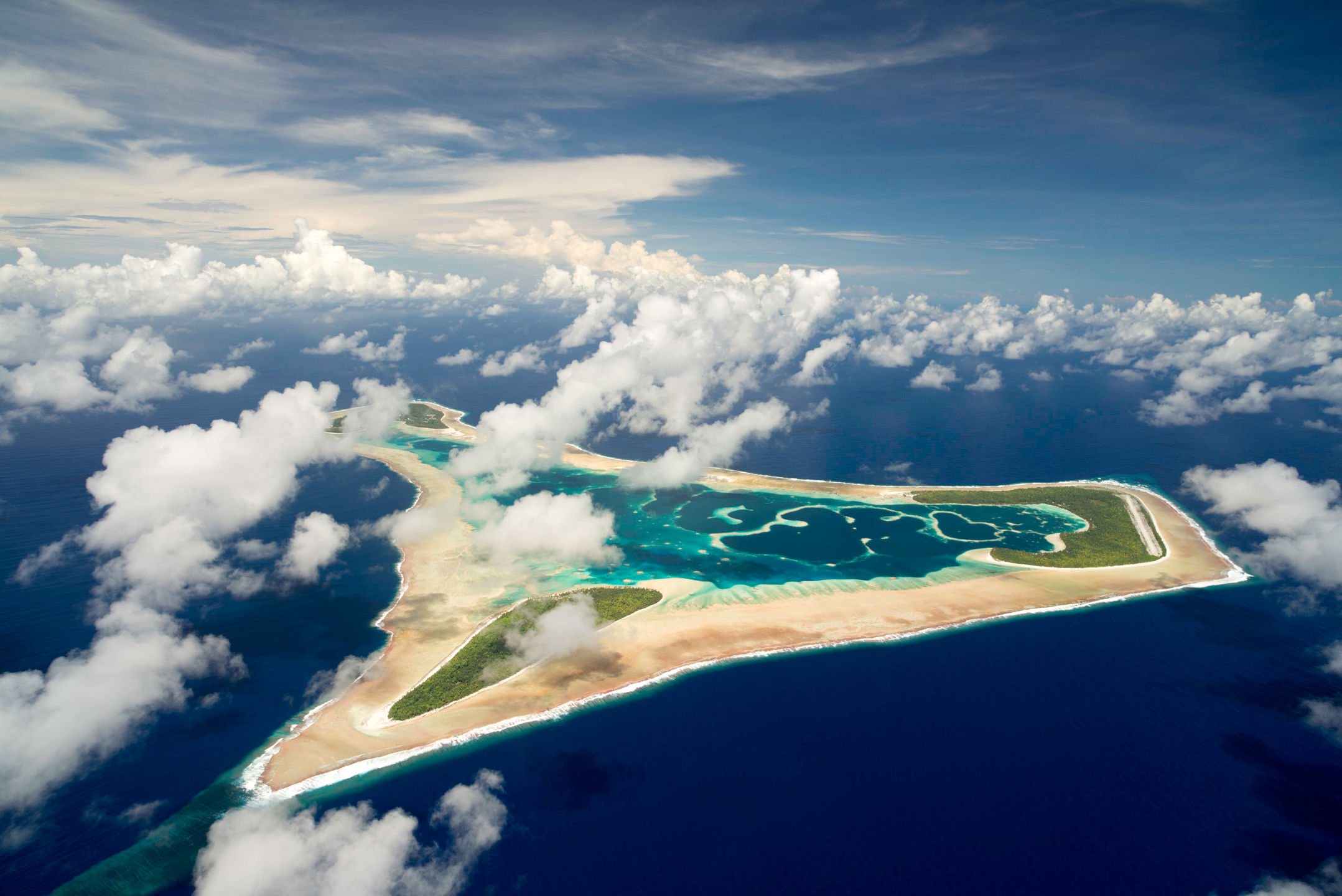 The Three Islands
The main island lies to the north of the triangle and is known as Wale (House).
This hook-shaped island is divided into three village districts, Ngake, Roto and Yato.
Horseshoe-shaped Motu Ko is ten kilometres south of Wale, separated by a string of cays, and to the west is Motu Kotawa, the smallest of the three.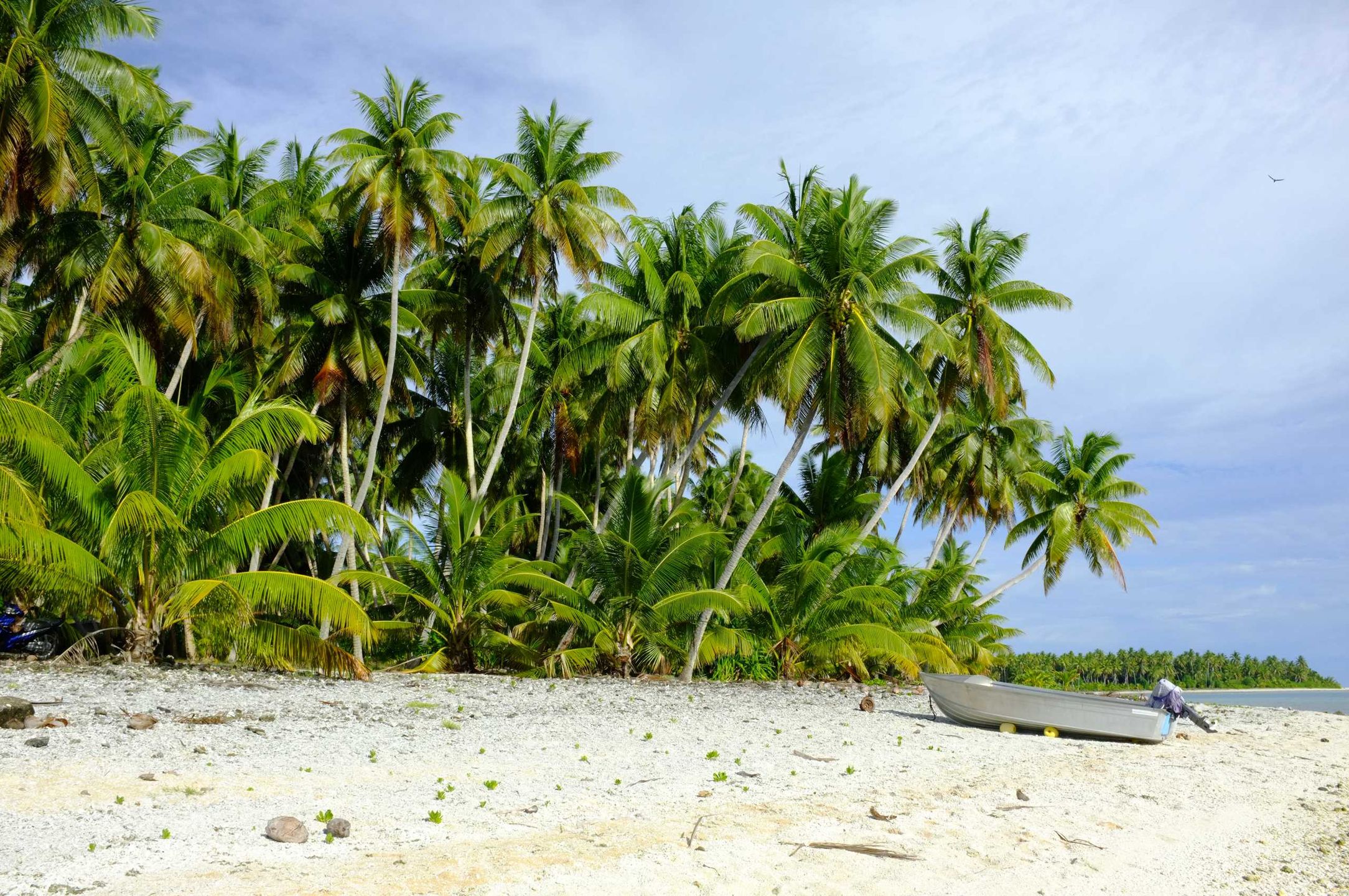 The Lagoon
The coral airstrip lies along the southern littoral of Motu Ko. Within the triangle formed by the islands is the lagoon of Pukapuka, which is a rich source of seafood – clams, bonito and parrot fish – for its people.
Surprisingly on an atoll, there is a sizeable taro growing area in the interior of Wale. Here soil has been created laboriously by filling a depression in the motu coral with vegetation, which over the years has become composted until it supports the growth of the staple root crop.