Largest and northernmost atoll of the Cook Islands is Penrhyn, also known as Tongareva. Its lagoon, 275 square kilometres in area, dwarfs its surrounding motu, which total only six square kilometres.
At 9º south latitude, Penrhyn is 1,400 kilometres from Rarotonga and 350 kilometres from its nearest neighbours Manihiki and Rakahanga. It's isolation may have contributed to it being one of the last of the Cook Islands to be set foot upon by Europeans.
Penrhyn's huge lagoon occupies an area greater than the land of all 15 Cook Islands put together. From one side of the lagoon it is just possible to see the tops of long lines of coconut palms, which delineate the motu of the other side. The two villages Omoka and Te Tautua lie on opposite ends of the atoll.
The lagoon is up to 200 metres (600 feet) deep and is teeming with turtles, rays, trevally and sharks. Not surprisingly, Penrhyn offers excellent ocean and lagoon fishing and bonefishing here is said to be on par with Christmas Island – Kiribati, to the north.
A UNIQUE POLYNESIAN ATOLL COMMUNITY
One of the most remote atolls of the South Pacific, Penrhyn – Tongareva is almost equidistant from Rarotonga 1300 kilometres South, Tahiti to the East-southeast, and Samoa to the West. The Line Islands of Eastern Kiribati lie due North with uninhabited Starbuck Island 400 kilometres distant.
Although visited frequently during the latter part of World War Two as a staging post for military aircraft heading into the South Pacific from Hawaii, very few outsiders get to experience the grandeur and splendid isolation of the vast lagoon. Eleanor Roosevelt the First Lady of the USA stopped off briefly in 1944 on a troop morale boosting visit to the far flung outposts of US Marine units during the conflict.
For serious island collectors, a visit to Penrhyn is a unique addition. Colourful Penrhyn stamps are revered by international philatelists.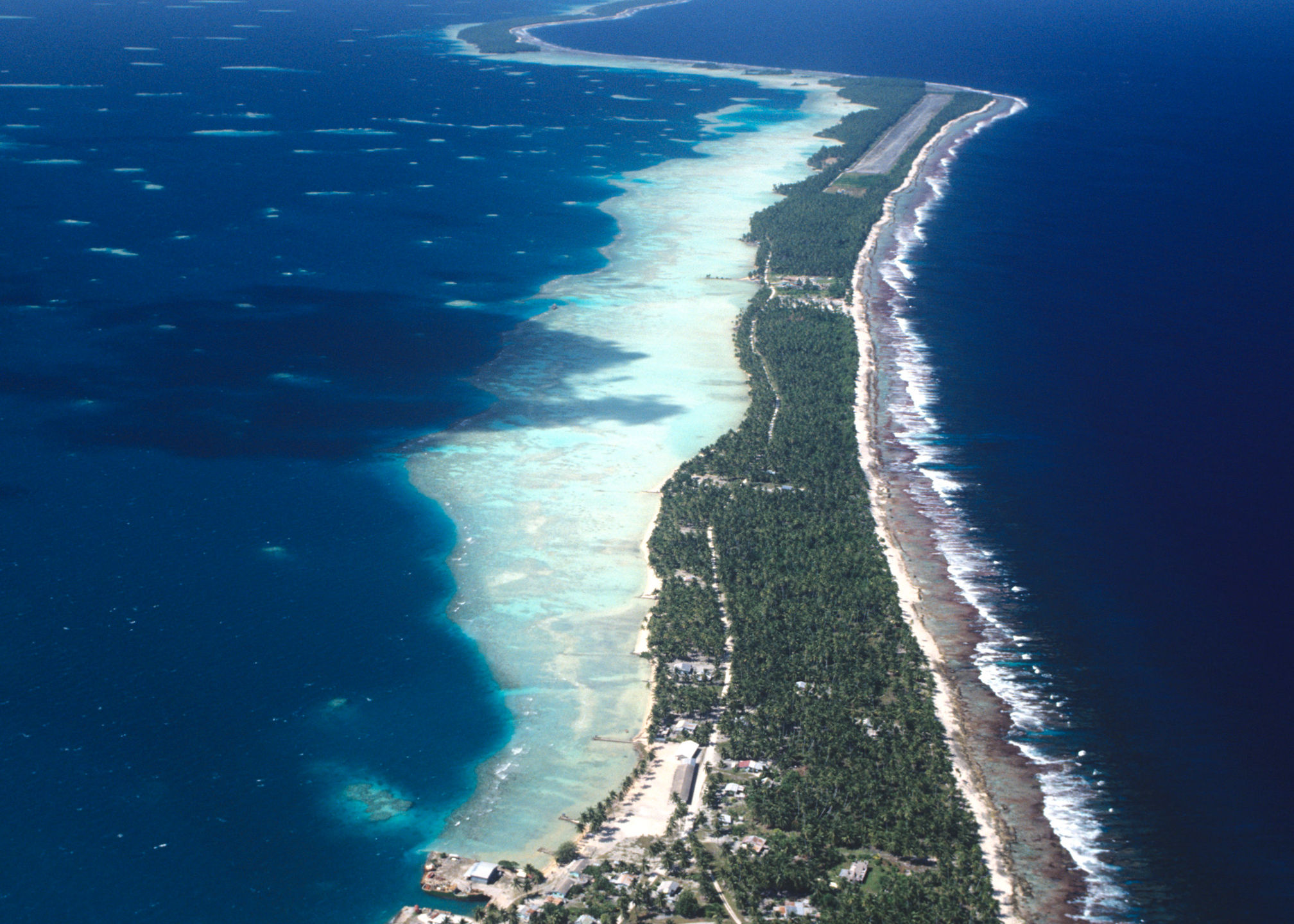 Remote Pacific Atoll
Tongareva was first discovered and settled by Polynesian voyagers about 700 years ago. However in 1862 a calamitous event occurred.
Peruvian blackbirders arrived and took a large proportion of the atoll's inhabitants to South America to be enslaved.
412 people out of a total population of 500 were transported to Callao, in Peru. Not one returned.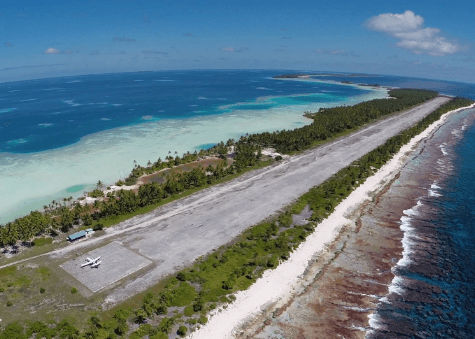 Nowadays
Penrhyn is once again a peaceful haven of tranquility. People live a largely subsistence life supplemented by diving for natural pearls and Mother of Pearl shell.
Penrhyn women manufacture some exquisite handicrafts. Beautifully designed and woven hats and earrings, some inlaid with pearl shell, find ready markets in Rarotonga, Hawaii, Tahiti and elsewhere.
Air Rarotonga flies to Penrhyn on a charter basis and on the Northern Atolls Expedition tour. Flying time is approximately 4 hours from Rarotonga.