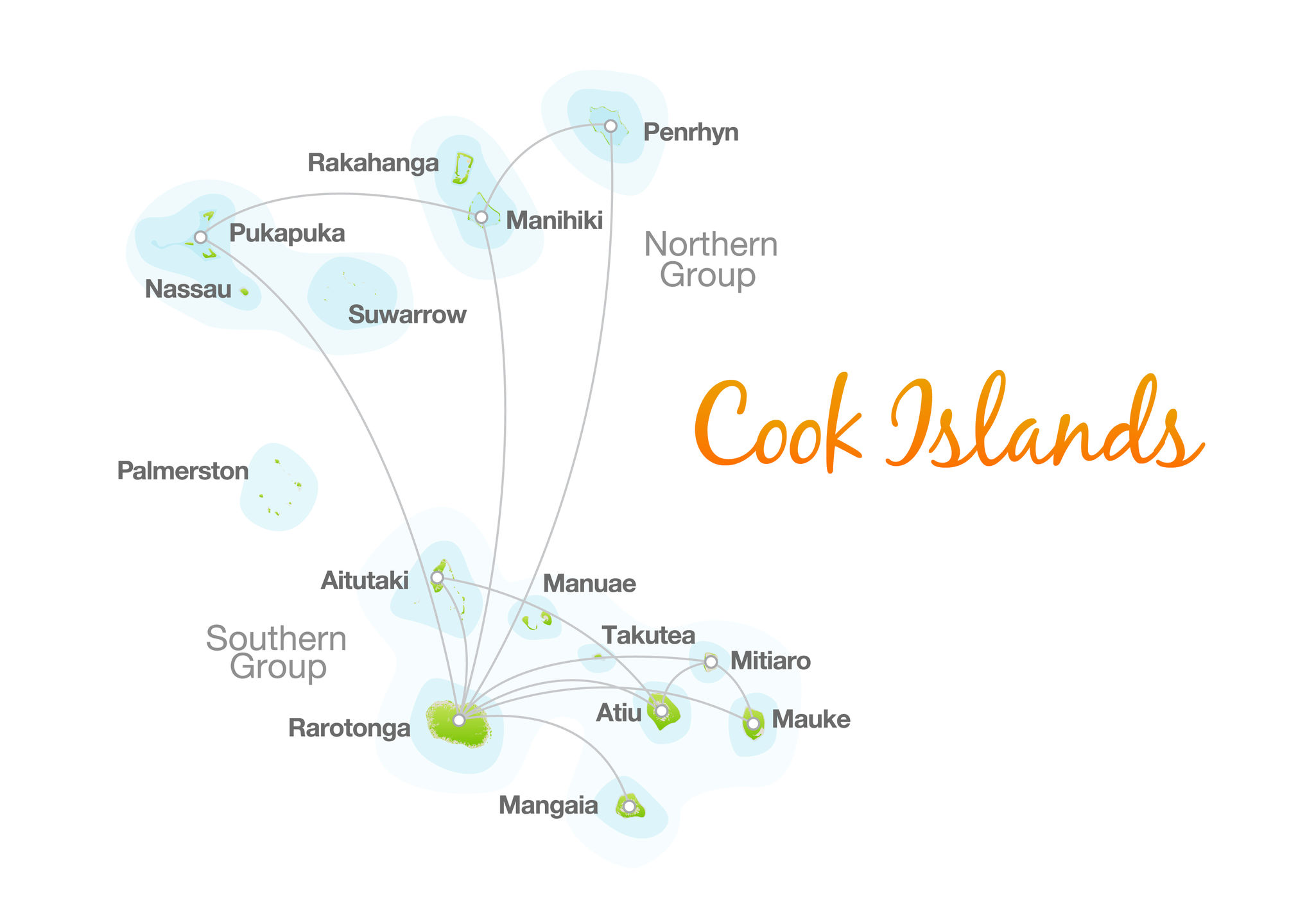 We fly to 9 of the 15 Cook Islands
The Cook Islands
Rarotonga International Airport handles regular connections from the USA as well as from New Zealand. For those travelling to Australia and New Zealand, the Cook Islands is an easy extension at only three to four hours flying time to Rarotonga. Those heading south from Los Angeles will find a stop over in the Cook Islands the perfect opportunity to acclimatise to the Pacific Islands.
This is our home, 15 volcanic and atoll islands spread out over 2 million square kms of the great Pacific Ocean, an area the size of Europe.
Our people were born of the sea, travelling over this great ocean from Avaiki to settle in what is one of the last havens on Earth. Come and discover a place where the natural beauty of the land is only surpassed by the warmth and hospitality of her people. Make your trip truly unforgettable and connect the dots with Air Rarotonga.