Embraer, Saab, and Cessna Aircraft
Operating fleet as at 20 May 2021
Cook Islands Aviation History
Rarotonga International Airport with its 2300 metre concrete runway opened for international jet operations in November 1973.
Immediately after World War II travel to the Cook Islands was by NAC and RNZAF DC3 that lumbered along at a sedate 150 knots via Fiji and Samoa. Then in the 1950s and early 60s the DC3 service gave way to TEAL Shorts Solent flying boats that operated the renowned Coral Route connecting Fiji, Samoa, Aitutaki and Tahiti with a weekly service.
From 1963 to 1973 Hawker Siddley 748 turbo-props of Air Pacific and Polynesian Airlines flew the route from Samoa to Rarotonga returning via Aitutaki once each week.
The arrival of Air New Zealand's McDonnell Douglas DC8 jets in 1973 heralded the beginning of the tourism industry for the Cook Islands growing from a few hundred annual arrivals to more than 180,000 visitors in 2019.
Air Rarotonga was founded in 1978 with a twin engined 5 passenger Cessna 337 operating non-scheduled services and charter mainly around the Southern islands, with the occasional flight to distant Tongareva/Penrhyn.
Today's fleet
Piston engined aircraft gave way to the first turbo-props when the company introduced the 15 passenger Embraer Bandeirante in 1989 adding two more of the type in subsequent years.
Increasing demand on the Aitutaki route saw the introduction of the modern 34 passenger Saab 340 Regional Airliner in 2000. In 2017 a Cessna Citation II Model 550 light jet, equipped for coral runways and a Lifeport installation for Medevac was added to the fleet.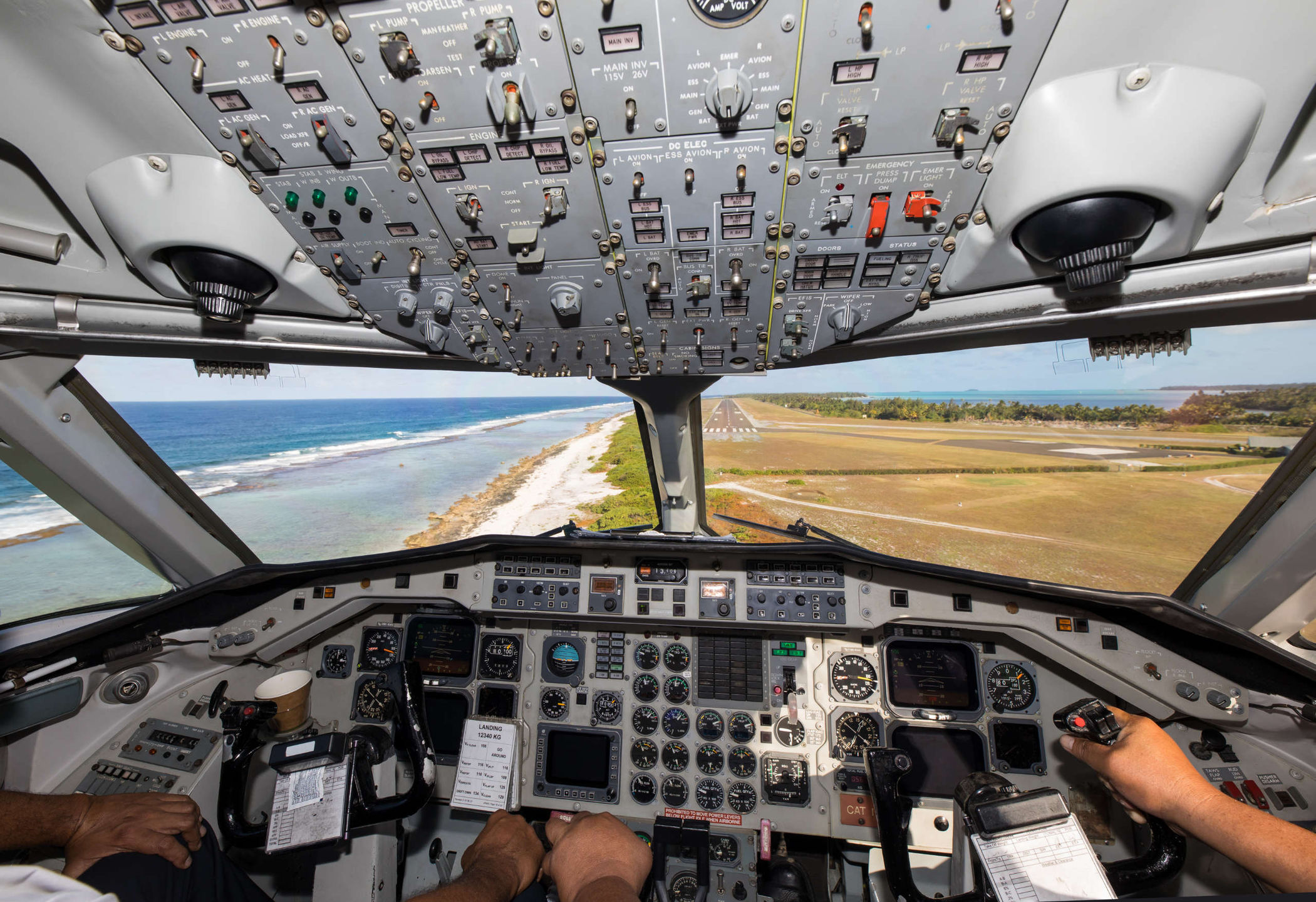 View from the cockpit of our Saab landing in Aitutaki