Set your own schedule and explore our islands and beyond
Private Charters
Private charters provide the flexibility to travel around our islands in style, with the convenience of customizing your own special itinerary. Our Cessna Citation II Jet carries up to six in comfort, while our Saab 340B+ can carry groups of up to 34 passengers – ideal for your wedding party or extended family. We can create for you a full itinerary that includes flights, lagoon excursions, ground transfers, and unique dining options.
Options include:
In-flight catering choices
Ground tours
Overnight accommodation
Concierge / tour guide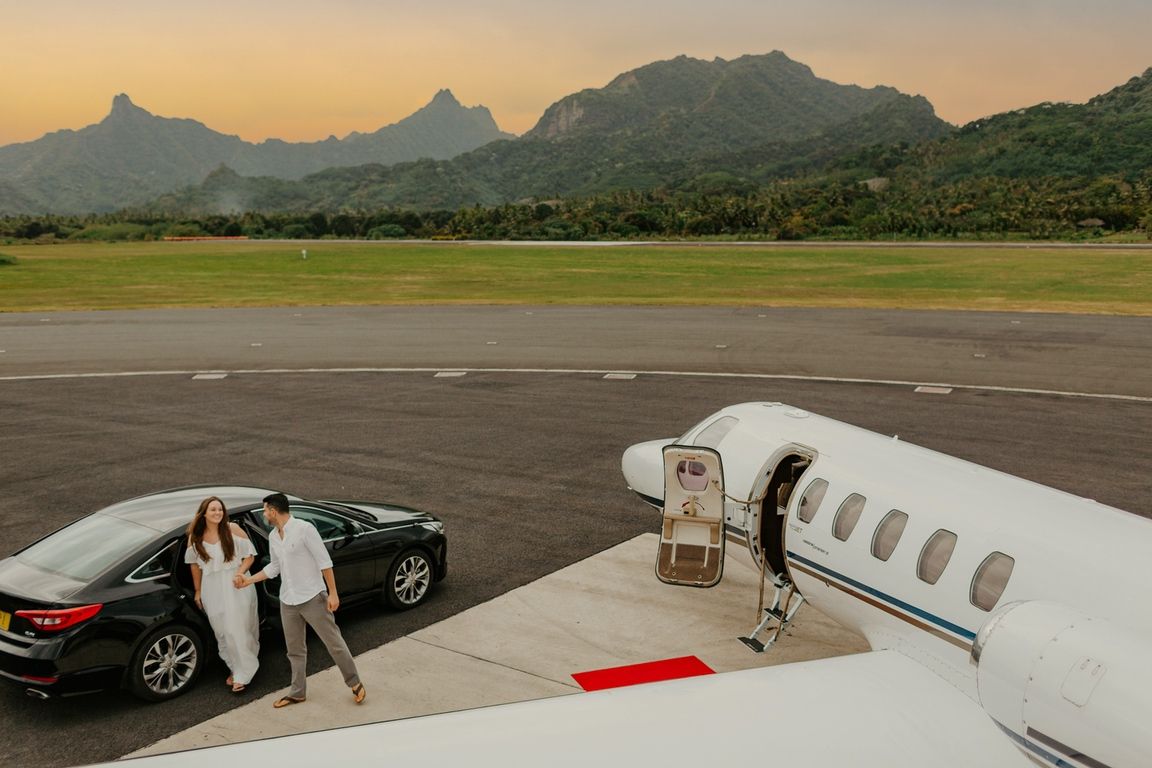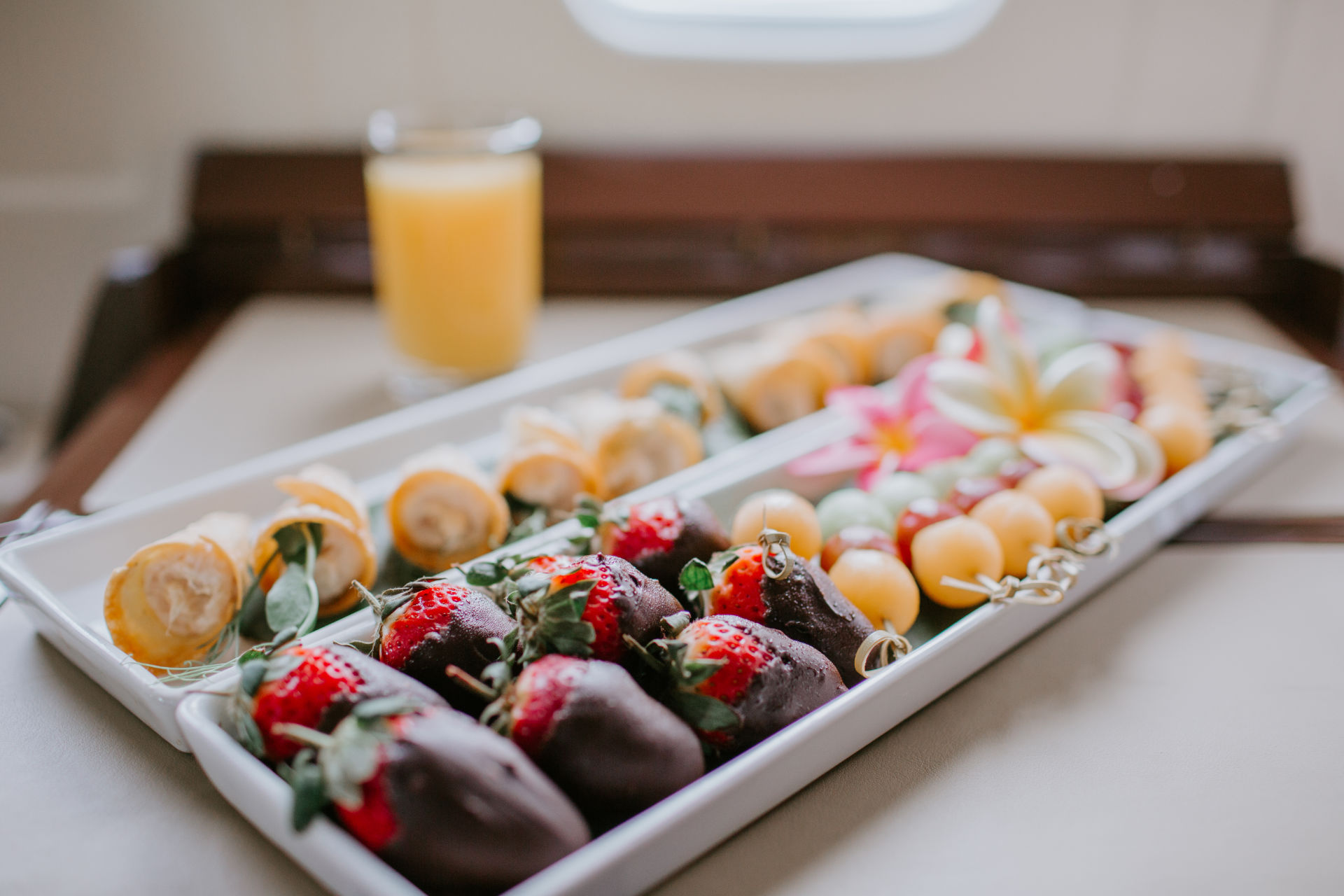 This versatile twin jet is ideal for small groups wanting to explore the far flung atolls of the Northern Cook Islands as well as flights between the Cook Islands and neighbouring South Pacific countries. Our Citation II is equipped with a gravel kit permitting operations into a number of coral runways in the Cook Islands. It has capacity for up to 7 passengers and can be reconfigured for medical evacuations within the Cook Islands and/or from Rarotonga to Auckland, New Zealand.
Charter and medevac flights to our Pacific Island neighbours Eastern Kiribati (Kanton Island, Christmas/Kiritimi Island), Samoa, Tonga, Niue, Wallis and Futuna, American Samoa and Tahiti are all within the range of our Citation II.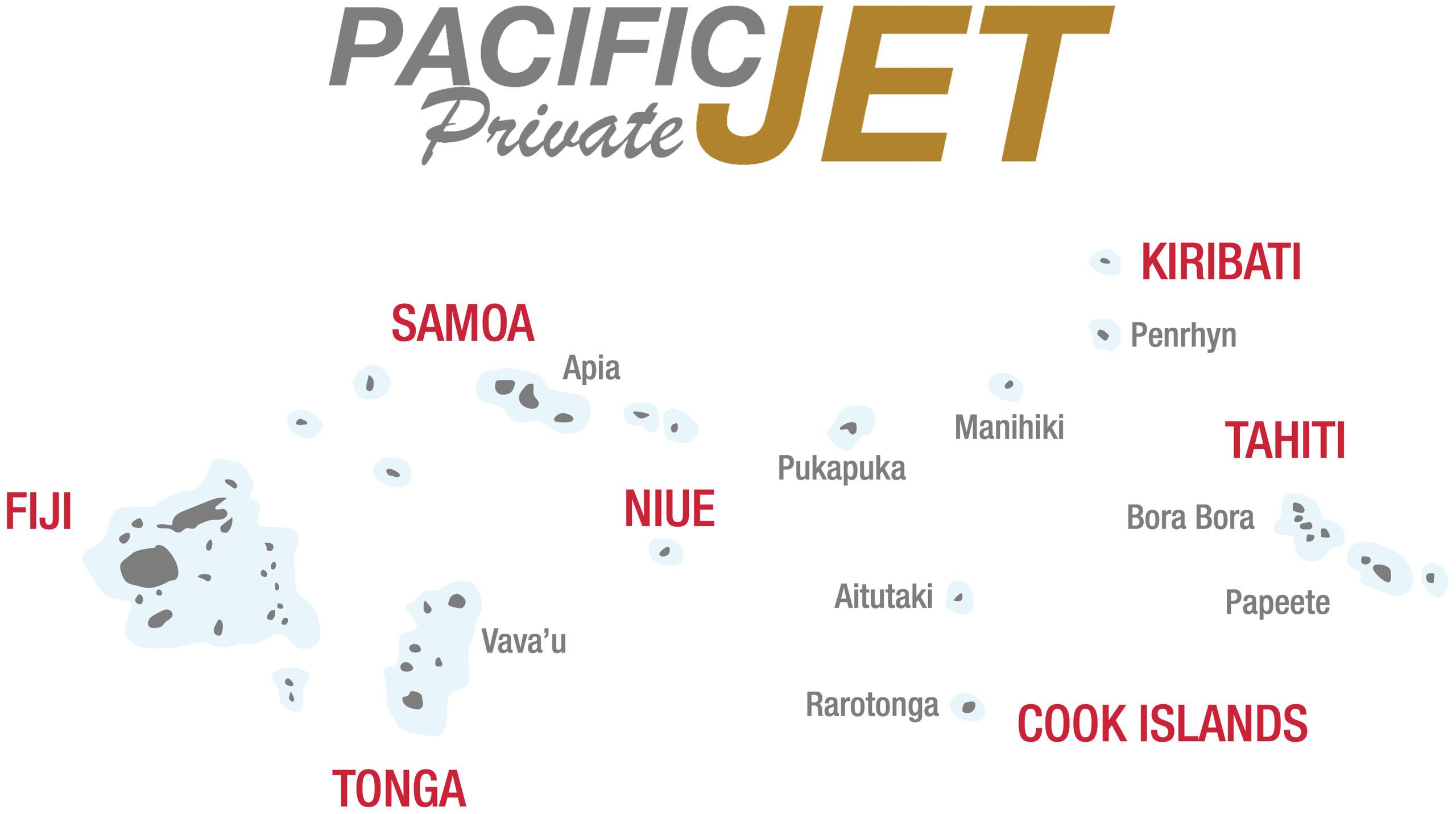 The Embraer Bandeirante aircraft seats up to twelve (fifteen if children are included) passengers for travel around the Southern Islands reducing to eight passengers for flights further afield to the Northern Atolls, as well as neighbouring Tahiti to the east, and Niue, Samoa and Tonga to the west. Pricing is based on departure from and return to our Rarotonga base.
The Embraer Bandeirante may also be configured for all-cargo and medevac flights.
This aircraft is available for round trip charter Rarotonga-Aitutaki and Rarotonga-Tahiti outside of normal scheduled flight commitments. Capacity for up to 34 passengers (dependent on baggage weight). All flights carry a flight attendant and in-flight catering options are available.
A single-engine high wing Cessna is available for local flying around Rarotonga carrying up to two passengers or can be flown with the door removed for filming. Outer island assignments can be accommodated however passengers cannot be carried on inter-island positioning flights. This Aircraft has recently been equipped with a turbo-charged diesel engine and 3 bladed propeller.
Rarotonga VIP Lounge
A VIP Lounge is available as an option for arriving and departing charter guests.
Contact us for a Detailed Quotation
Email us with your requirements including optional ground arrangements, and we will prepare a detailed quotation.
Contact Details
During normal business hours please contact our call centre.
After Hours
Outside of normal business hours, you can reach us on cellular phone.