Atiu 2 Night Getaway
Includes flights and accommodation at Atiu Villas
Atiu is a forty-five minute flight from Rarotonga.
In geological terms, Atiu is a 'raised or uplifted' island with central volcanic hills encircled by a raised makatea of fossilised coral riddled with limestone caves. Known also as Enuamanu – island of birds – Atiu is home to a variety of interesting native plants and birds including the recently reintroduced Kura (Rimatara lorikeet), once endangered Kakerori, and the unique cave dwelling native Kopeka.
The island receives less than fifty visitors each month, making a stay in Atiu special. There are many secluded coves with white sand beaches to be enjoyed and for those keen on keeping up with their regular exercise, there are cycle trails and hikes through verdant rainforest.
Atiuan people are typical of all Cook Islanders, welcoming, friendly, and always willing to share stories of their island, life, and culture.
The Tumunu
A well-known local institution is the tumunu – or 'bush beer' school. Back in the days when the consumption of alcohol on the island was illegal, local men made an intoxicating beverage by fermenting oranges in the hollowed out base of a coconut tree. Concealed in the rain forest the schools operated at night observing strict protocol in passing around the cup for each member to partake of the brew.
Today the tradition continues with five tumunu operating around the island serving a more conventional brew made from hops. Visitors – both men and women – are welcome at the tumunu, which are no longer at obscure locations in the bush.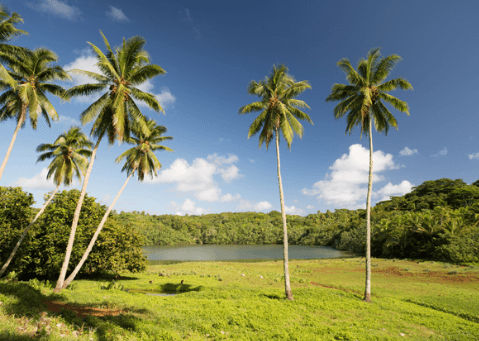 Island Coffee
For coffee aficionados the island produces organically grown Arabica beans that can be sampled on a tour.
Cave and wildlife tours are available every day. Coffee tours are by arrangement.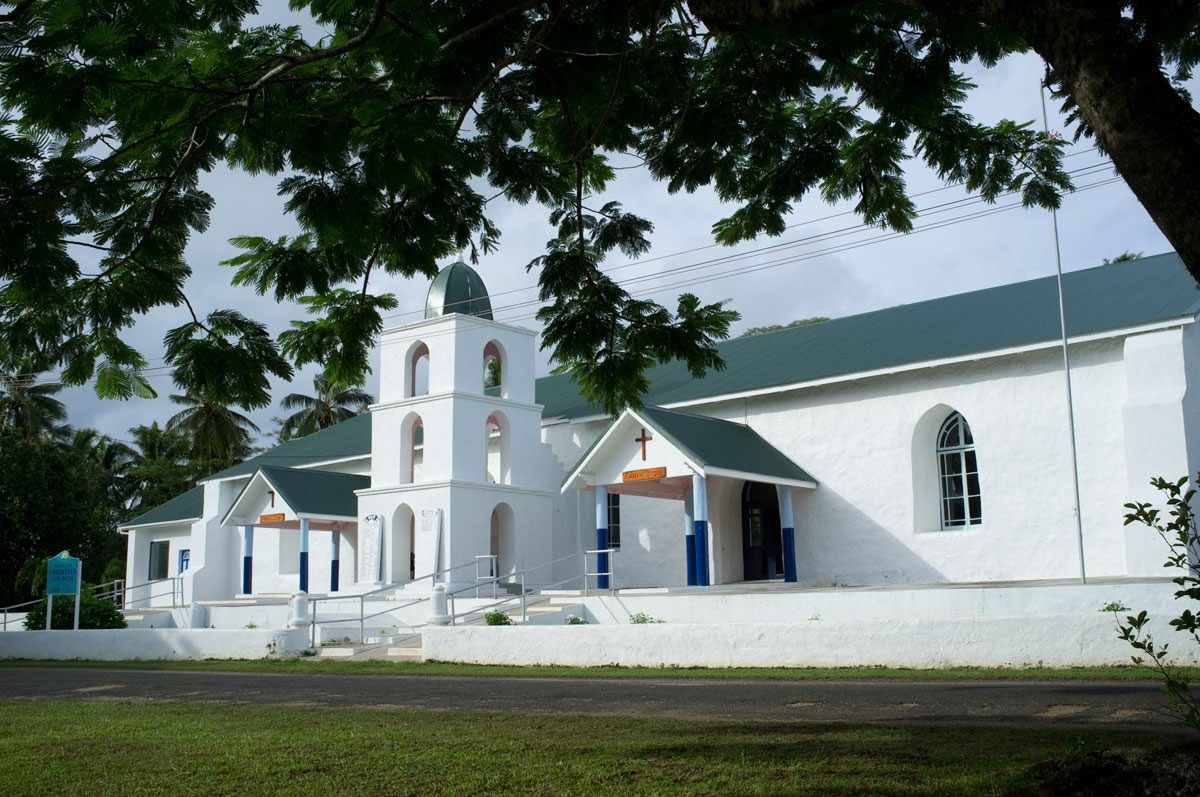 Church Services
At the weekend, visitors are welcome to join one of the many island church services. On Sundays the imposing limestone Ziona Cook Islands Christian Church features choral singing that Cook Islanders are well known for.