Aitutaki Day Tour
Staying on Rarotonga?
You can experience one of the most beautiful lagoons in the World on our most popular all-inclusive tour.
The Vaka Cruise
Staying on Aitutaki?
Take a six-hour cruise on one of the World's most beautiful lagoons.
#1 rated tour in Aitutaki on Tripadvisor
Aitutaki 2 Night Getaway
Includes flights and accommodation at Tamanu Beach Resort
Aitutaki is most famous for is its beautiful turquoise lagoon. The lagoon is many things: a place of legends, a vast source of inner reef seafood, and an island paradise where visitors can be taken to picnic on the motu (small islets) and snorkel among brightly coloured tropical fish.
Loveliest of the motu is the iconic Tapuaetai – One Foot Island – which is surrounded by vivid blue water and pure white sand fringed with coconut palms.
There are so many activities available on Aitutaki; snorkelling, lagoon cruises, kayaking, paddleboarding, wakeboarding, scuba diving, deepsea fishing, or simply relax on a secluded white sand beach with a book or cold beverage in hand (or both). Aitutaki is also world-renowned for kitesurfing and bonefishing. Choose your own pace to experience this Polynesian gem.
"I love the idea of bringing peoples' attention to a place that so few have had the opportunity to visit or see, and hands down Aitutaki is the most beautiful place I have ever seen in my life." – MJ Day, Senior Editor of SI Swimsuit
Visiting Aitutaki
Just a 40 minute flight from Rarotonga, options for visiting Aitutaki include our exclusive Aitutaki Day Tour which operates Mondays to Saturdays and includes flights, an island tour, and The Vaka Cruise – exploring the lagoon and visiting One Foot Island.
For those who choose a longer stay, the island boasts several fine resorts and a range of other accommodation from self-catering bungalows to budget guest-houses. Aitutaki is the ideal place to get away from the hustle and bustle of the modern world.
The people of Aitutaki are acknowledged as among the Cook Islands most spectacular entertainers, with a particular skill in the making and playing of the pate – slit drums that accompany traditional dancing. A scintillating drum dance with swirling traditional costumes and swaying hips is a cultural event not to be missed.
Make your visit to the Cook Islands truly unforgettable by including Aitutaki in your itinerary.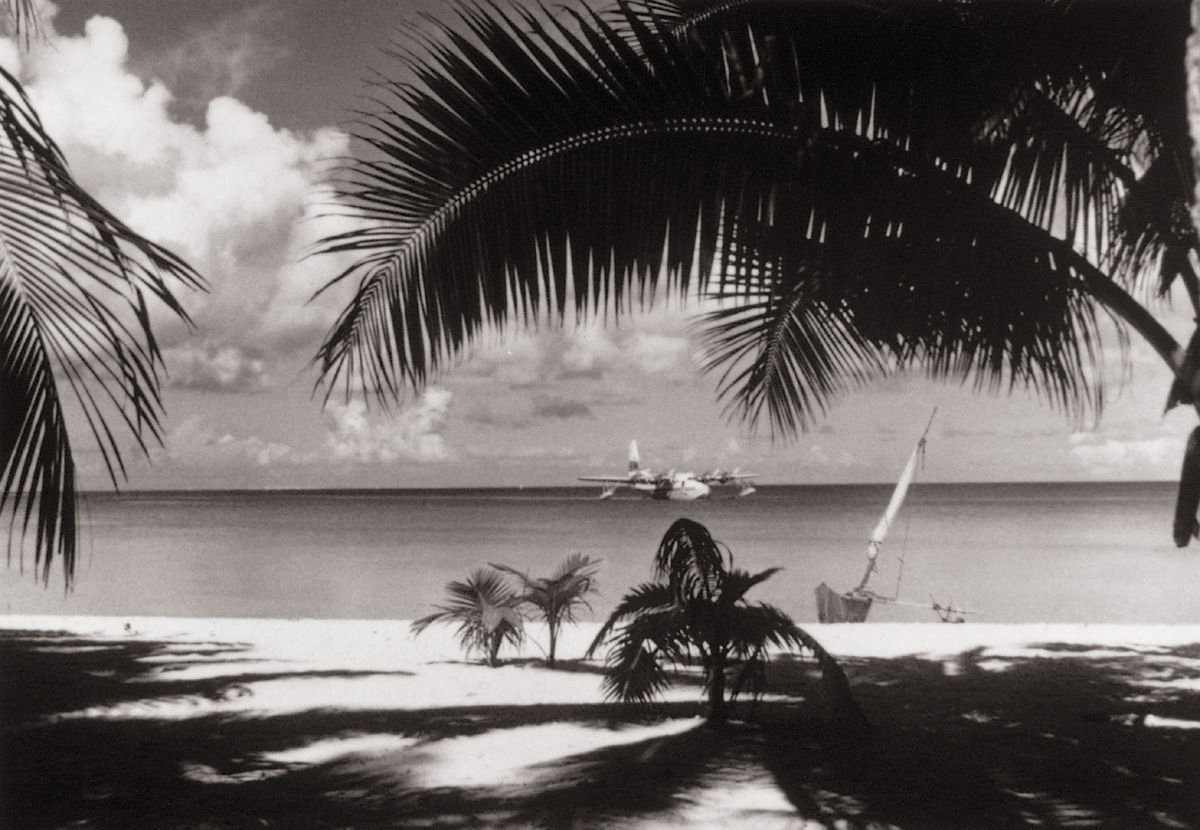 The Coral Route
The original Aitutaki coral airstrip was constructed by American Marines during World War 2. Then from 1951 until 1960 Aitutaki's lagoon was a colourful stopover for huge TEAL Shorts Solent flying boats plying the famous 'Coral Route', island hopping from Fiji to Tahiti via Samoa and Aitutaki.
Travel on the Coral Route was expensive during a period when most international passengers still went by sea, and many of the world's rich and famous stepped onto the sands of Akaiami while the giant aircraft re-fueled during a short layover.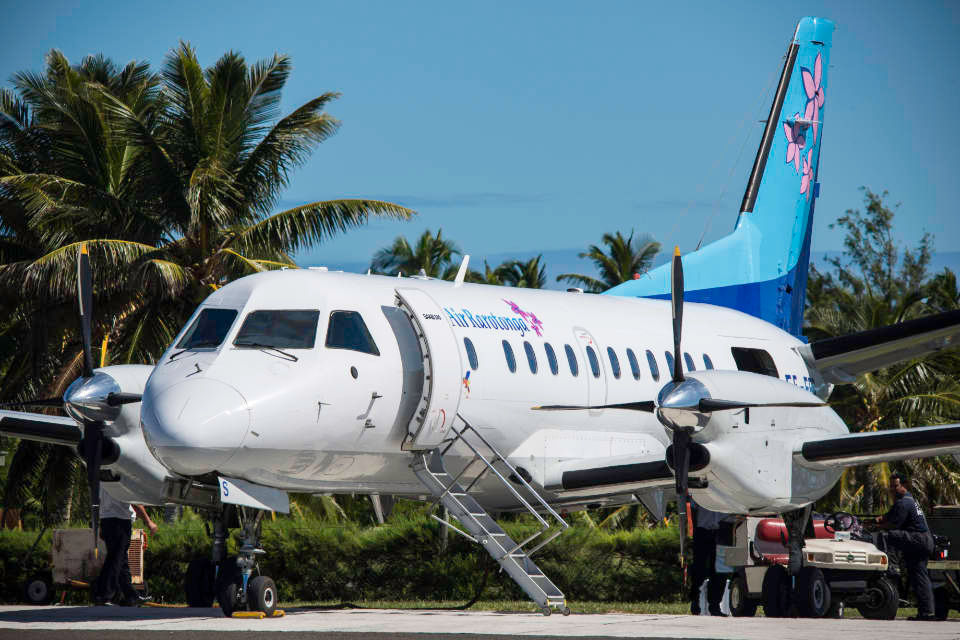 Today
We fly modern jet-prop Saab 340B Plus aircraft from Rarotonga to Aitutaki up to five times daily, landing and taking off from the same runway built during the Pacific war, upgraded with asphalt sealing and night lighting.